The Tea Research Institute of the Chinese Academy of Agricultural Sciences (TRICAAS), on behalf of the Ministry of Agriculture and Rural Affairs (MARA) of China, led a delegation to the 24th Session of Intergovernmental Group on Tea held online on 23 February by the Food and Agriculture Organization (FAO) of the United Nations.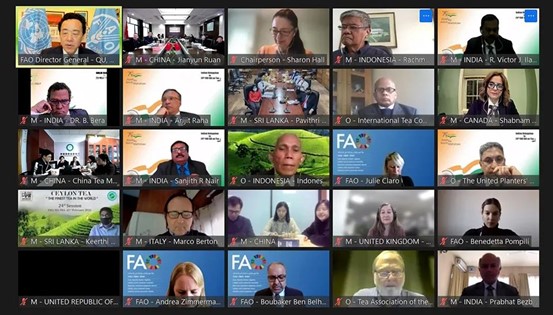 "Tea can play a leading role in our path to build a better world where no one is left behind," said Dr. Qu Dongyu, Director-General of the FAO, in his opening remarks to the event.
"To end world hunger and poverty, it is critical that we transform our agri-food systems; and tea can play a role in this transformation," Qu added.
Convened by the secretariat of the FAO's Intergovernmental Group (IGG) on Tea, the session was attended by government officials and experts from more than 20 member countries and international observers alike. Participants were updated with the latest trends of the global tea market and the development of the tea industry in selected member countries, and observed the impacts of the covid-19 pandemic on the industry as well as countermeasures taken by the governments.
Member countries also identified the next steps of the Group, including the establishement of a new working group dedicated to the study on and promotion of the health benefits of tea - the new working group will be chaired by China and co-chaired by Canada.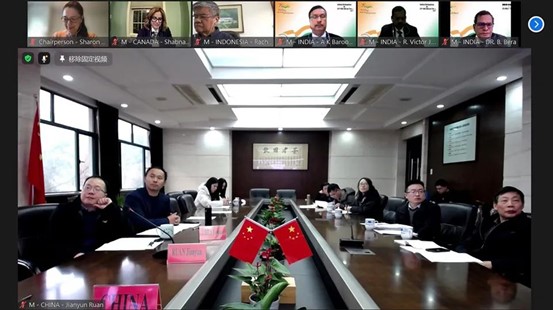 Prof. Ruan Jianyun, Deputy Director General of TRICAAS, also head of the delegation, was elected the second vice chairperson and opened the session. In a later-on section of the meeting, Ruan introduced how China reinvigorates its tea industry after reeling from the shock of the pandemic and eyes for broader prospects of the industry by leveraging tools such as big data and e-commerce.
The FAO-IGG session on Tea, held every two years, is an important intergovernmental platform for consultation and discussion on tea-related issues ranging from tea quality standards, pesticide MRLs, tea smallholders to the promotion of global tea trade.